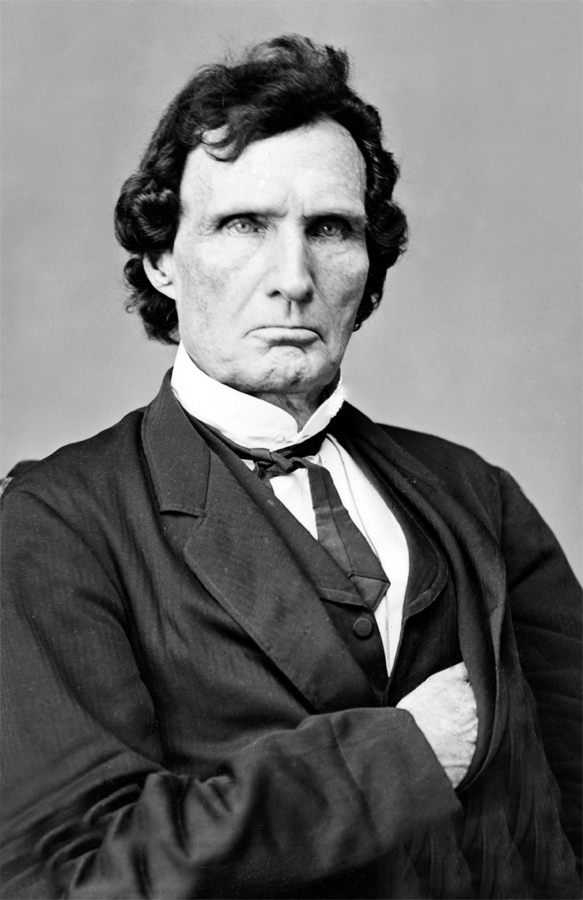 I wrote this essay in 2007 for my junior year AP American History course. I enjoyed researching Thaddeus Stevens so much that I doubled my eight-page limit.
Because of the release of Steven Spielberg's Lincoln and the rave reviews Tommy Lee Jones has received for playing Stevens, I have decided to post this essay about his life and political struggles to move the nation forward. In hindsight it's pretty good!
Throughout his career, Thaddeus Steven's radical policies defined a political movement that was not always ready for reform, and his views often yielded to compromise… Although historians continue to evaluate the Reconstruction period, it is clear that, no matter how effective, Thaddeus Stevens' approach to healing the nation was concerned with equality for all, especially the downtrodden. Even though Stevens deemed his party's legislation too "moderate," he continued to hobble around the House of Representatives, trying to rebuild the nation. His support for the new Amendments, Reconstruction Acts, the impeachment of Andrew Johnson, and his advanced views of race made him a man before his time.
I love the inscription he wrote for his tombstone:
I repose in this quiet and secluded spot,
not from any natural preference for solitude, But, finding other Cemeteries limited as to Race, by Charter Rules,
I have chosen this that I might illustrate
in my death,
the Principles which I advocated
Through a long life:
EQUALITY OF MAN BEFORE HIS CREATOR.
562KB, .pdf

This work is licensed under a Creative Commons Attribution-NonCommercial-NoDerivs 3.0 Unported License.